National BBQ Week 28th May – 3rd June
27 May 2018 09:30:00
Everybody loves a barbeque! As optimistic Brits, we are happy to grill in rain or shine – here are our top tips for National BBQ week…
Everybody loves a barbeque! As optimistic Brits, we are happy to grill in rain or shine – here are our top tips for National BBQ week…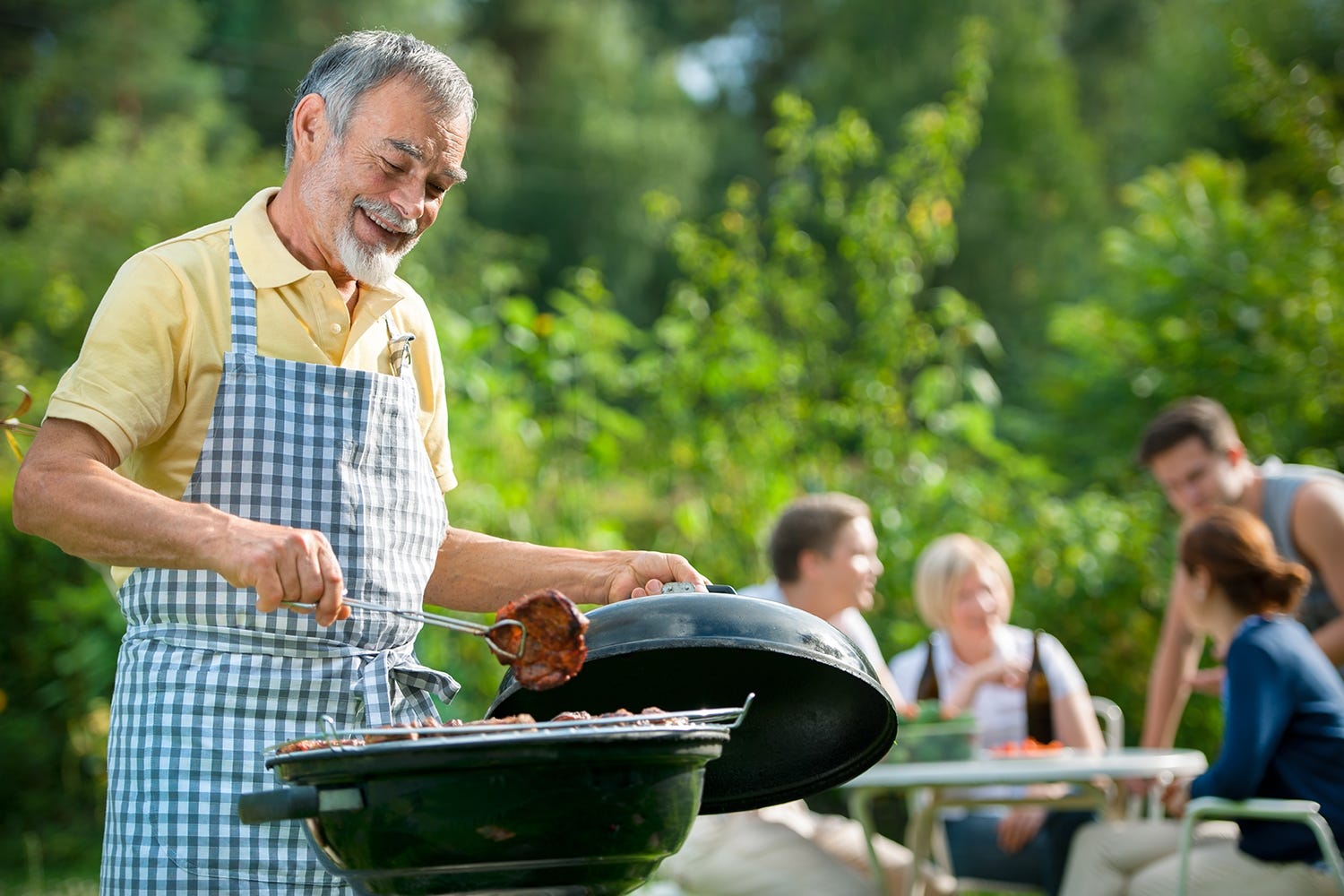 1. Get the best tools. Whether you're a beginner griller or a gourmet chef, you'll need some tools to help you make the best food for your barbecue. Stock up on the basics, like a pair of tongs, a grill brush, a long-handed spatula, and a hinged-wire basket.
2. Prior to grilling, scrub the hot grate with a long-handled wire brush. This keeps it clean—and ensures neat grill marks.
3. Keep the lid of your grill down as long as necessary. While it's tempting to keep checking your food, opening the grill lets the heat escape, which could lead to dry meats.
4. When you cook in your kitchen, you can start and stop at any point to prepare your sides, sauces, plates, utensils, and table setting, but on the grill, once your coals get going—there's no slowing them down. Ensure you can focus on the task at hand by prepping everything necessary before you light the coals.
5. Use fresh plates, utensils, and cutting boards to prevent raw meat, poultry, and fish from contaminating cooked food.
6. Let food rest before serving—a few minutes for small cuts, up to 15 minutes for roasts.
If you're struggling for inspiration, BBC Good Food have put together over 40 recipes especially for BBQ season – find them all here.