It's time to get cosy!
Whether you're braving the winter weather or hunkering down at home, we've got some top tips to help you stay warm and cosy all season.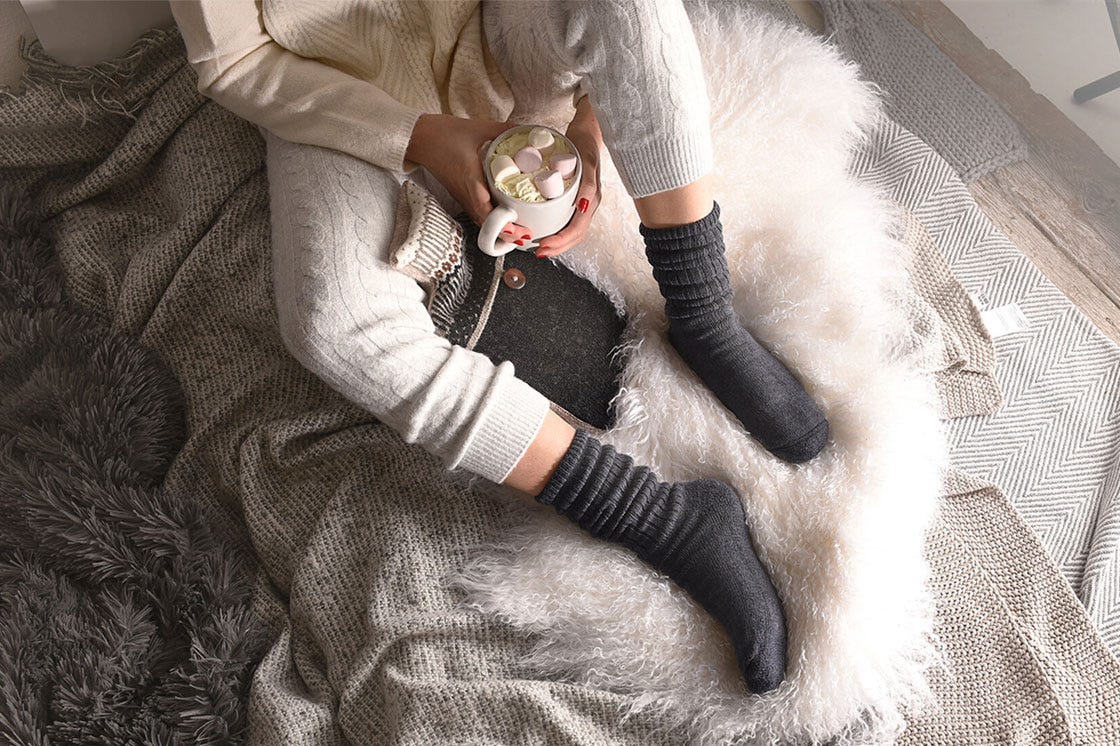 1. Wrap up warm
Dress in layers and favour clothes made from wool, cotton or fleecy fabrics. Merino wool is particularly good as it naturally regulates temperature, so you won't overheat if you move from cold into warm. When you're outdoors, wear a hat, gloves and scarf and try to keep your feet dry. Nothing chills you like wet skin so look for wide fit shoes that will protect you from the rain. Cosyfeet's CosyTex™ footwear for men and women is 100% waterproof so it's perfect for wet days. It's also breathable and windproof to ensure your feet stay warm and dry, however bad the weather gets. Choose from Moose, Minnie and Maisie for women or Stanley and Livingstone for men. Team them with a pair of thermal socks such as Cosyfeet's Thermal Softhold® Seam-free Knee High Socks which will keep you toasty from your knees to your toes.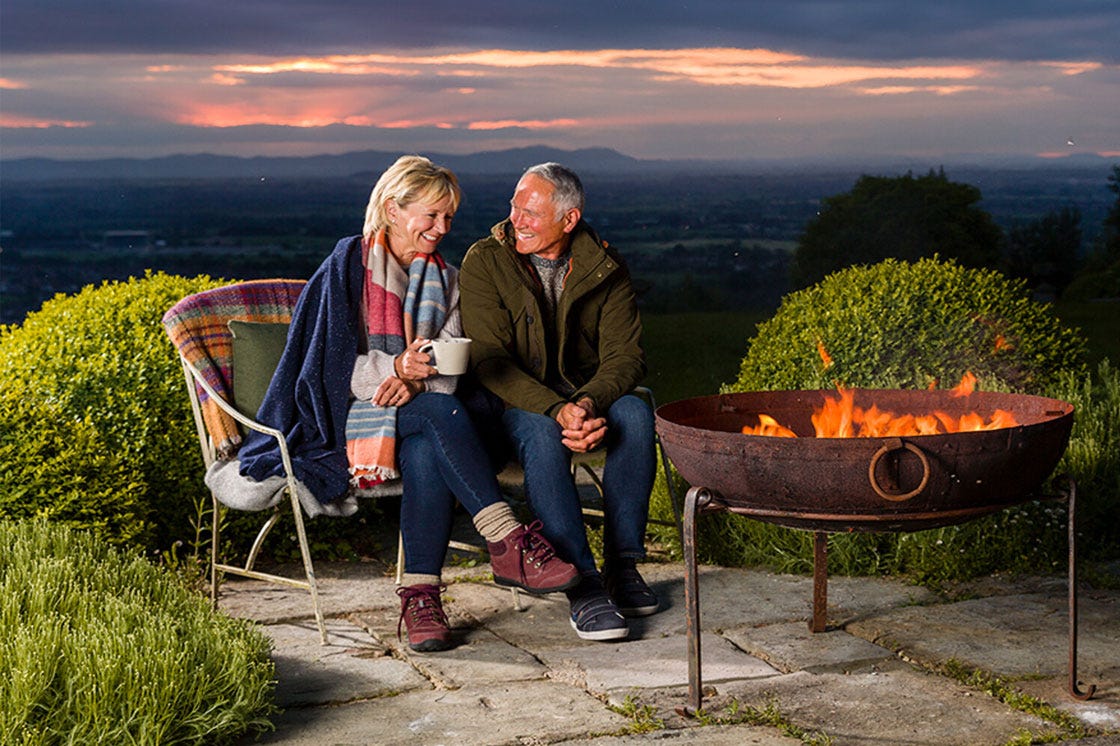 When you're indoors, wear warm socks and slippers to keep your feet insulated. For the ultimate in luxurious warmth, you can't go wrong with Anna, Cosyfeet's premium, sheepskin-lined bootee. The wool upper gently moulds to the shape of your foot while the genuine sheepskin is breathable and moisture-wicking to keep feet fresh and dry. Wonderfully cushioned underfoot and virtually seam-free, this Scandi-style design offers blissful comfort to swollen, sensitive feet.
If you prefer to wear socks, Cosyfeet's Gripped Socks are perfect for padding around the house or snuggling on the sofa. With slip-resistant tread and a sumptuously-soft terrycloth lining, they are great for keeping feet cosy and warm.
2. Get active
Exercise is good for you all year round, not only will moving more keep you healthy, but it can also help keep you warm over the colder winter months. There are lots of indoor activities you can try such as yoga which can improve both your physical fitness and general wellbeing through a series of postures and breathing exercises. As well as warming you up, it can help you develop strength, balance, and flexibility and also lift your mood.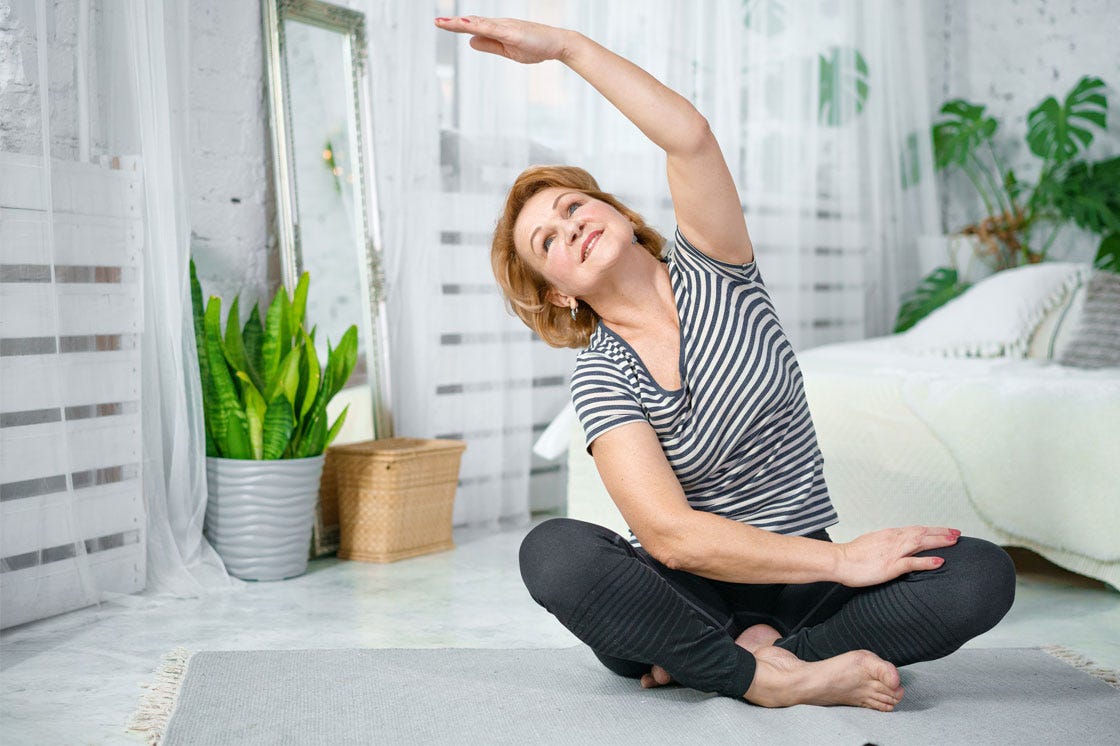 The NHS have put together some simple exercise routines which you can try at home including a 5-minute wake up work out devised by a physiotherapist. It starts with some gentle in-bed tension-releasing stretches and finishes with some energising power moves. You can view it here.
As long as you wrap up warm, there's no reason why you can't enjoy exercising outside in the winter. As well as having lots of health benefits, walking generates body heat which will keep you warm. If you're venturing outside, make sure you keep your head, neck, hands and feet toasty. Your extremities let off the most heat — so keep them wrapped with warm scarves, hats, mittens or gloves and thick socks. Cosyfeet have a large collection of warm socks in a choice of standard and extra roomy fittings or if you prefer to wear hosiery, take a look at their Softhold® Warm Ribbed Tights. They're knitted from SUPPLEX®, a clever fibre that keeps legs warm but still lets skin breathe.
3. Eat warming foods
Nutritious food helps us stay warm and well in cold weather. Did you know that in winter you should try to ensure at least one of your daily meals is hot? Age UK have produced a booklet full of warming and delicious menus including winter stew, beef stroganoff and baked apples and raisins. You can download it here.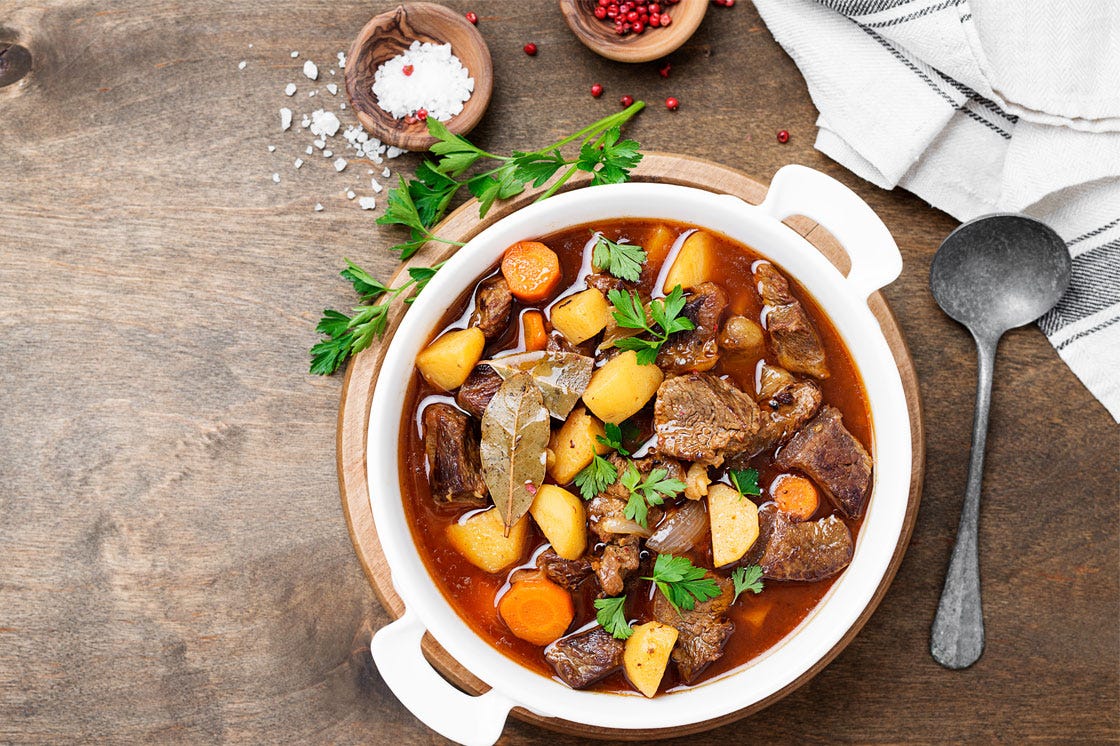 4. Cosy up your home
A snuggly blanket is a great way to stay warm at home. Put a thick one on top of your duvet for an added layer of warmth at night and keep one by the sofa so you can hunker down under it when you're watching television. Choosing which blanket is the right one for you depends on the warmth, weight and texture you prefer. Thicker blankets made from wool, cotton fleece or cashmere are the warmest. The spaces between the fibres in a fuzzy or napped blanket trap warm air, keeping you warmer.
5. Wear bed socks to bed
If your feet get cold at night, try wearing bed socks. According to a Swiss study, you are more likely to fall asleep quickly if your feet and hands are warm. Cosyfeet's Super-soft Bed Socks available in both standard and extra roomy fittings are ideal for anyone with poor circulation and will keep the coldest feet cosy. The brushed yarn is luxuriously soft while the loose top around the ankle offers extra comfort.
6. Use a hot water bottle (and not just at night)
Hot water bottles don't have to be held in reserve for bedtime. Fill one with hot water and have it on the sofa, use it to warm your car seat before you head out or sit it on your lap in the office. You'll have a warm glow wherever you go.
7. Use draft excluders
A simple way to stay snug and cosy at home is to plug any drafts under your door with a draft excluder. Other simple measures for keeping the cold air out and the heat in include keyhole covers and thermal linings on your curtains. Click here to discover more ways to keep your home warm.
There are many ways in which you can add warmth to your winter. To recap, here are some of the easiest ways you can do that:
Wrap up warm
Get active
Eat warming foods
Cosy up your home
Wear bed socks to bed
Use a hot water bottle
Use draft excluders