Our Cushion Active™ Underfoot Comfort System offers exceptional underfoot comfort for swollen feet. It's proven to protect knee and ankle joints when you're on the go, giving greater shock-absorption and cushioning than comparable comfort shoes or trainers. In tests by the University of Central Lancashire, it was shown to deliver between 23% and 25% less impact shock to the lower leg than other leading brand trainers.
What is Cushion Active™?
Our Cushion Active™ Underfoot Comfort System is made up of a highly shock-absorbing footbed which retains its shock-absorption over time. This spongy, cushioning footbed sits in a deep cavity, which reduces weight and increases flexibility, while the lightweight sole moves with your foot for maximum comfort. As it helps prevent damaging impact to joints, it's ideal for conditions such as arthritis.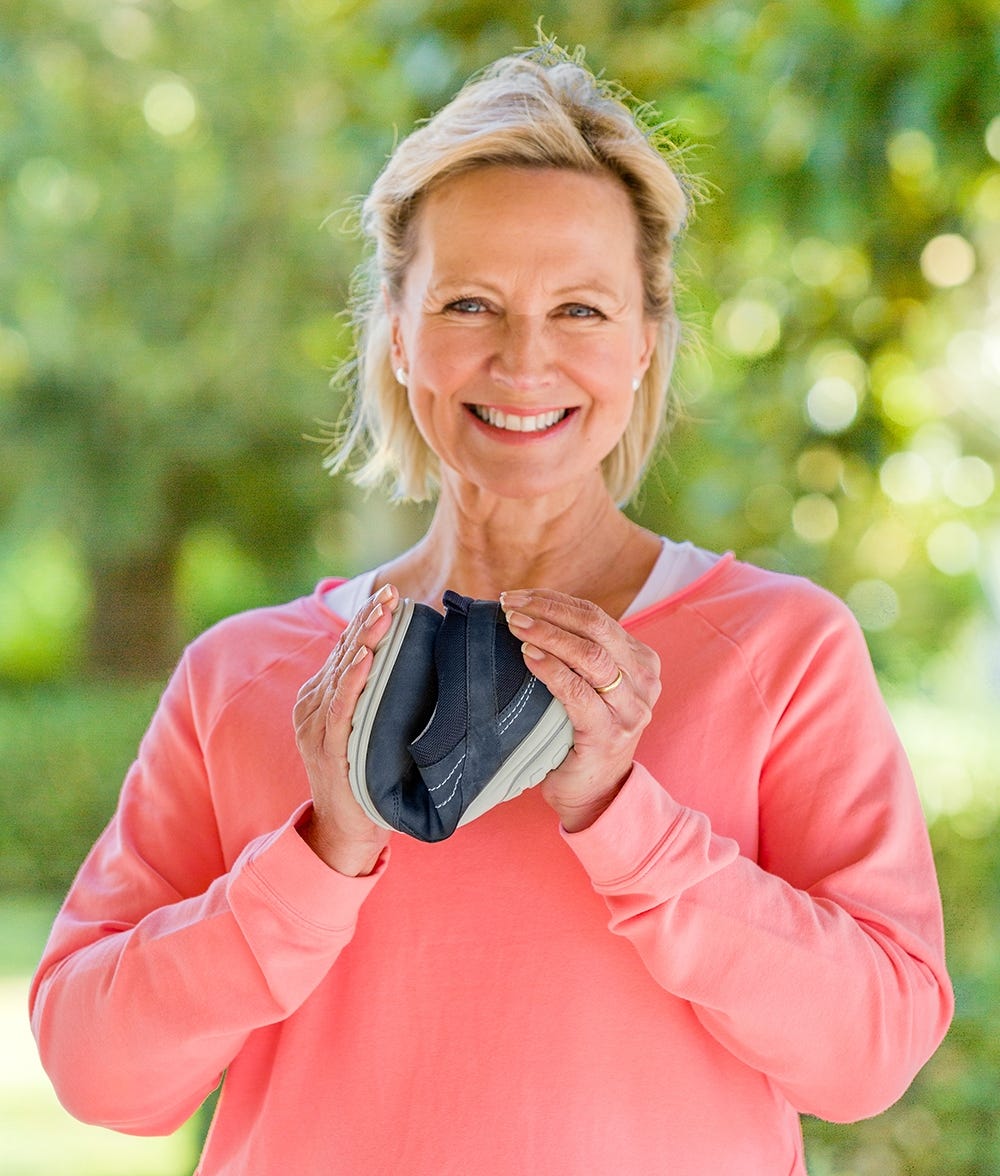 The sole is lightweight, durable and flexible for added comfort
Videos
Cushion Active™ Styles
Both our Move and Bounce styles for women contain our Cushion Active™ Underfoot Comfort System.
Styles pictured: Move in Navy and Bounce in Leopard Print
Click here to view all styles.