English Tourism Week
The aim of the week, which is organised by VisitEngland, is to increase awareness of English tourism, as well as raise standards and promote training to improve customer service.
It's also a good excuse to get out and visit some of the local attractions on your doorstep. We've made a list of some of the popular destinations close to our Cosyfeet headquarters in Somerset.
Street Shoe Museum
The Shoe Museum in Street exhibits shoes dating from the Roman era to the present day. It also shows the history of the Clark family and its connection with the development of shoemaking in the town. There is a display of machinery used in footwear production and a selection of shop display showcards from the 1930s, 1950s and 1960s.
Glastonbury Abbey
Glastonbury Abbey, which lies in the heart of the town, was once one of the greatest abbeys in the country. The ruins are now a grade I listed building, and a Scheduled Ancient Monument and are open as a visitor attraction.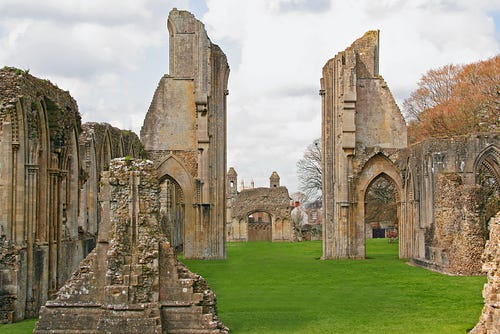 Glastonbury Tor
This iconic landmark offers magnificent views of the Somerset Levels, Dorset, Wiltshire and Wales. Steeped in history and legend, excavations at the top of the Tor have revealed the plans of two superimposed churches of St Michael, of which only a 15th-century tower remains.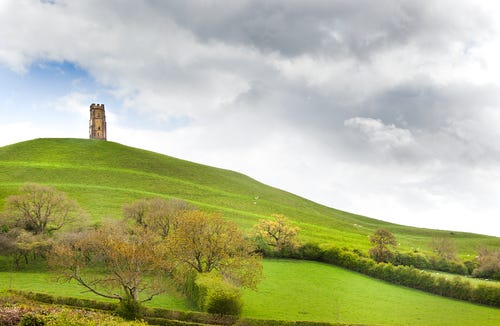 Glastonbury Tor also has a grisly past. Abbot Richard Whiting was executed here in 1549 on the orders of Thomas Cromwell, the first Earl of Essex.
Wells Cathedral
This is considered to be one of the most impressive cathedrals in Britain. It survives with all of the original buildings inducing Vicar's Close, the Chapter House and Cloisters. It's also home to one of the oldest working clocks in the world.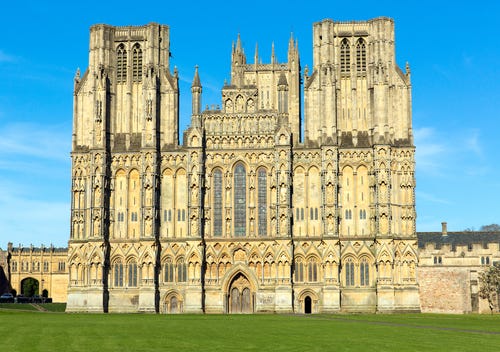 Wookey Hole Caves
Home of Britain's most spectacular caves and the infamous Witch of Wookey. You can also wander through the prehistoric valley of the dinosaurs and relax in a magical fairy garden.