Whether you're snuggling up by the fireside or entertaining friends and family, we've got some great products to help you enjoy the most wonderful time of the year in comfort.
Give your loved ones a cosy Christmas with our super-snuggly slippers. As warm and comfy as they look, they make fabulous seasonal gifts. With fantastic features, including warm-linings and adjustable fastenings, all of our slippers are made from premium-quality materials and are carefully crafted to ensure they last well beyond Christmas.
"Lovely, well-made and cosy slippers". Feefo review
Discover our snuggly slipper collection
It just wouldn't be Christmas without socks! Thankfully our ultra-comfy socks for men and women make great gifts and stocking fillers. Available in a range of colours and sizes, all of our socks are made to a high standard using premium materials such as Merino wool and bamboo fibre. With lots of styles to choose from, the majority of our socks are also available in both standard and extra roomy fittings.
"Really soft and high quality." Feefo review
Treat your feet to our comfy socks
Stockings aren't just for children, and our selection of pampering products make ideal stocking fillers and small, thoughtful gifts. Treat someone special this Christmas with a token gift of our luxurious creams and lotions, or help them discover the benefits of essential oils such as lavender and rosemary. After all, the best things come in small packages!
"Gives you a restful night's sleep!" Feefo review
Shop our luxurious stocking fillers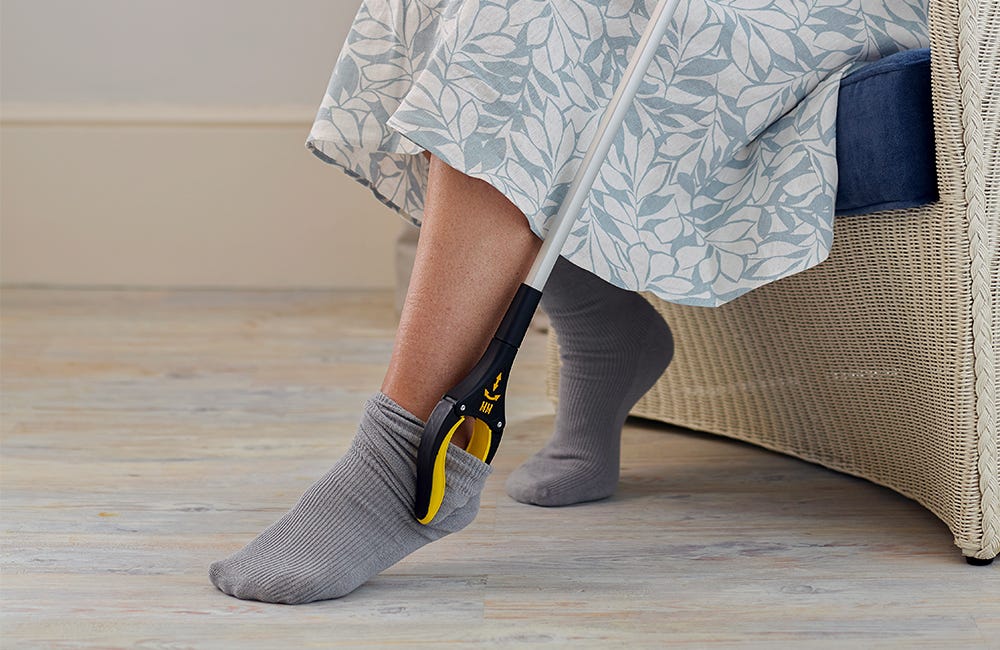 Give a gift packed with practical benefits. Our useful gift ideas feature products specifically selected to make life that little bit easier. From walking canes, and healthy back bags, to handy helpers for those everyday activities, as well as ways to relieve swelling or pain, they are gifts that keep on giving, long past Christmas Day.
"The Handi Grip™ is of very good quality and is easy to use. It picks up everything from paper to shoes or heavier objects." Feefo Review
Discover our useful gift ideas
We hope we have inspired you with our fabulous range of festive gifts. We also have a behind-the-scenes video to show how our creative team prepared for the joyful season ahead.