During the colder months, going outside becomes less appealing, and it can be tempting to not do very much. But this doesn't have to be the case, as there are lots of fun indoor activities you can do, regardless of age or fitness level. From board games to birdwatching, we've put together a guide for the best indoor activities you can enjoy this season.
Puzzle it out
Set aside a drizzly afternoon to complete a jigsaw puzzle or play a board game. A great indoor activity to enjoy alone or with family and friends, puzzles and board games utilise your problem-solving skills and dexterity, so they're a great workout for those cognitive muscles. They can also be very relaxing, as studies show we enter an almost meditative state when we work on solving puzzles.
There are so many puzzles and board games out there, that you can easily find exactly the kind of product you are after. Plus, with the internet, it's very easy to purchase them. Below are just some of the places you could look for both puzzles and board games.


Websites to buy puzzles
- Wentworth Wooden Puzzles
- Relish
- Jigsaw Explorer
- Jigsaw Puzzle
- Hobbycraft
- The Yorkshire Jigsaw Store
Websites to buy board games
- Games Lore
- Zatu Games
- Meeples Corner
- Games Quest
- The Board Game Hut
Get lost in a book
Diving into a new book can transport you into a world of pure imagination and the great thing about reading is that there is a book for everyone!
You can read a book in the comfort of your own home and it is a fantastic way to pass the time, especially if the weather is miserable outside - our Gripped Socks are the perfect addition to any book.
Reading has a variety of health benefits as studies have shown it can reduce memory decline and improve your social skills.
Many book clubs have become virtual and there are lots of online book clubs that you can join. We've compiled a list of some of the top clubs that you can choose from to help make your reading experience even better.
- Good Housekeeping – The monthly magazine has its own book club and each month they pick a new book for their members to read.
- The Willoughby Book Club – A subscription-based book club allows you to gift a book club package to friends as well as treating yourself to one. You can get your hands on the very best up-and-coming titles.
- Richard & Judy - Richard Madeley and Judy Finnigan, the former This Morning hosts, run a book club that has more than 84,000 followers. The couple share their views and opinions on different books.
- Reading Groups for Everyone – Designed to put you in touch with your local reading clubs as you can enter your postcode to find out the nearest groups to your home. They also share round-ups about new books and interview celebrities for recommendations.
Cooking up a storm
From Victoria sponges to chocolate brownies, there is no doubt that the UK loves cakes and bakes, especially when served with a nice cup of tea!
Baking is more than just creating a delicious, culinary masterpiece. It's about relaxing and unwinding as it has been proven to reduce stress and help people suffering from dementia.
It is an indoor activity that Gransnet thoroughly recommends trying with your grandchildren: "Top of many grandparents' list of things to do indoors is baking. Cupcakes, muffins, biscuits - it's the perfect time to bond and for kids to learn fine motor skills as well as try out their maths. And the most obvious benefit is there's something delicious to share at the end."
Our Holly slippers are perfect for kitchen activities - and if you should spill anything on them, you can pop them straight in the washing machine!
Birdwatching for beginners
Birdwatching can be a really lovely way to connect with nature from the comfort of your own home, and the RSPB website has a great amount of tips and information about how you can help look after the birds. There are also lots of fun activities to do with the grandchildren such as making a natural pine cone bird feeder.
Our fantastically soft and supportive Purewool™ collection all have a durable rubber sole, making them perfect for nipping in and out of the garden to fill up feeders and spot new birds.
Be self-care aware
Throughout the past few years, there has been a lot of focus on the idea of "self-care", but what exactly is self-care? It is the idea of being able to take a step back when life becomes a bit "too much", for whatever reason. And self-care can mean different things to different people, but in essence, it is a personal way of ensuring your physical and mental wellbeing are taken care of - however you see fit. There are many different forms of self-care to discover, including:
Breathing and meditation today
Listen to music
Gentle exercise
Trying a new hobby
A simple self-care exercise could be lighting your favourite scented candle and running yourself a lovely warm bubble bath to slip into and soak your troubles away. Complete your personal spa experience with our Lavender Bundle - lavender can relieve anxiety and insomnia, ease muscular aches and pains and enhance blood circulation. It's also a powerful antiseptic and anti-inflammatory.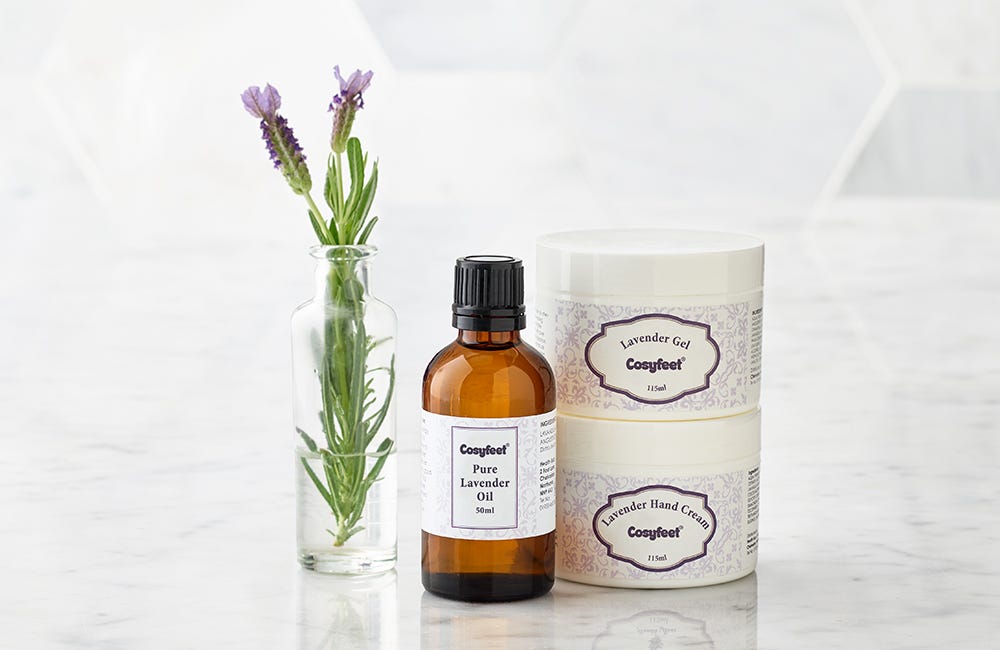 What are the best indoor activities to enjoy this season?
There are so many indoor activities you can try - the list is endless! As well as our recommendations above, there are plenty of other fun indoor activities you can enjoy, including:
Baking
Puzzles and board games
Join a virtual book club
Birdwatching
Practice self-care
Arts and crafts
Sewing
Flower arranging
Yoga
We hope we have given you some inspiration for things to do at this time of year. Whether alone or with family or friends, there are options for everyone's ability and enjoyment.